Skilled Nursing Compliance: A Q&A With Healthcare Law Attorneys
Skilled nursing compliance is just as complex as it is high-stakes. Noncompliance issues can seriously hurt a facility's operations, budget, and patient outcomes—but how do you avoid these issues to begin with? 

We gathered your questions and took them to the pros.
Link to Templates
FREE INTERACTIVE ONBOARDING CHECKLIST
Specifically designed for Skilled Nursing Facility Roles
DOWNLOAD INSTANTLY
Terri Harris and Richard Scharlat, two attorneys with Fox Rothschild LLP, bring over 50 cumulative years of experience working with clients on issues relating to long-term care and labor law compliance. 
1. How often do healthcare professionals need to be trained on compliance?
Terri Harris: There are a couple of answers to that. Nursing homes are expected to have compliance programs that relate not just to quality of care, but also to billing and operations. The minimum standard would be annual compliance training. That should review how your compliance program works and what the expectations are with respect to reporting violations. 
Nursing homes also have a duty to continually assess their compliance with the federal regulations governing Medicare-certified nursing facilities. Leaders need to determine weak spots and educate and train employees as needed. Typically, nursing leadership will schedule ongoing in-service training to brush up on potential trouble areas. They also will likely offer monthly training on issues that leadership determines as challenges for their facility.
2. How can facilities avoid overtime pay violations?
Richard Scharlat: The first thing to do is make sure you have sufficient staff and there isn't an oppressing need to constantly find people to cover overtime. But reality is reality, and you don't always have the staff you need in every situation, especially in skilled nursing facilities. It's very unlikely you're able to completely avoid overtime.
You need a really good tracking process to make sure people are recording their time according to state and federal law. You also need a supervisor, hopefully a centralized supervisor, who's monitoring overtime, whether that's floor-by-floor or facility-by-facility. 
In addition, you need to ensure that your timekeeping system tracks all changes, made by any users, to ensure that time is not being altered or deleted. If employees don't clock in, they need to fill out a form accounting for the instance, signed by both them and their supervisor. You can include cameras near the entrance to verify clock-in times and alleviate liability. Finally, you need to confirm that the status of each employee is correct under the FLSA. 
Recordkeeping is vital. Too many times, when we find there aren't great records, there are also conflicting stories about overtime. The last thing you want to do is have somebody who legitimately worked overtime, and not have the ability to pay them properly.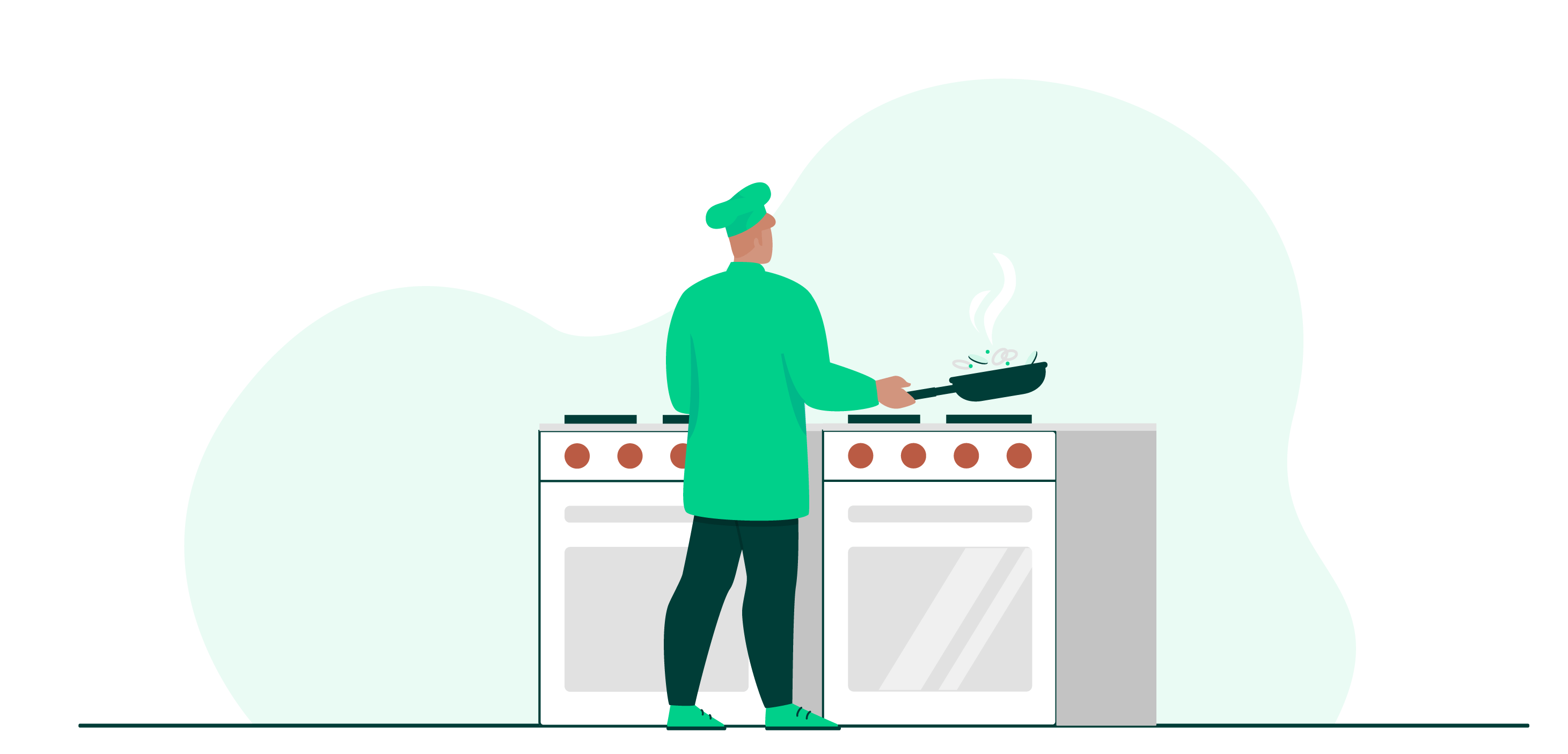 3. How do auditors evaluate quality of care during a compliance survey?
TH: Nursing home surveyors must rely on the State Operations Manual to guide their surveys. It is literally hundreds of pages, and it outlines everything from the requirements for infection control to staff training.  
There are a significant number of items on that list. They can look for anything and everything that relates to facility operations. That includes resident rights, admissions and discharge, resident assessments, quality of care, quality of life, and food services.
During the first part of 2022, the most frequently cited deficiencies were related to COVID-19 reporting to the National Health Safety Network, infection control and prevention, accidents and hazards, quality of care, and food storage, preparation, and service. In early September 2022, CMS announced a special focus on debt collection practices and compliance with the federal regulation, which prohibited requiring family members to guarantee payment for a resident's nursing home stay.
Learn about automatic license verification
4. How should I handle employees working during breaks or before shifts?
RS: You need to provide excellent training for them so they know to avoid that mistake. Explicitly state that this is not allowed in your employee handbook, which your staff should sign upon hire. Beyond that, you can post a sign by your time clock, stating that all employees must sign in and out, along with a form to track missed time.
If you do find that employees are working when they're not on the clock, you should have a progressive discipline policy or process in place so they can be warned, whether it's a verbal or a written warning. And then ultimately, you can take disciplinary actions if you have somebody who's just not following those workplace rules. 
You do have to pay them for the time they actually work, though. You usually don't get somebody who's a serial over-worker, but it does come up. The more usual problem we see is where a bunch of people do it, and they get together to protest, saying that they have to work when they're not on the clock. That's something you really want to work to avoid.
5. Do you have more information about how cultural competency is reviewed and measured?
TH:  It's understandable that providers are anxious to know how they can demonstrate compliance. 
Based on updates to the survey guidance effective October 24, 2022, it's the expectation that facilities provide trauma-informed care in a culturally competent manner.
From what I understand, compliance may require a review of policies and procedures throughout the facility and a lot of staff training on cultural competency, including on understanding and assessing trauma that might affect care. 
I can imagine that this will be an area where facilities could face penalties, as they adapt and ingrain cultural competence into their training and company cultures.
6. When is it okay for employers to deduct pay?
RS: I never recommend that my clients deduct pay. That's hard for employers to swallow sometimes, but it avoids bigger problems. I don't know of any state where deducting pay would be okay.
We figure out solutions around that to protect employers, and there may be exceptions, but as a general rule, it's pretty much sacrosanct that you don't deduct pay. 
7. How can facilities keep infection rates down when they're expecting a lot of visitors?
TH: Both CMS and the CDC have issued extensive guidance for minimizing infection rates in long-term care settings. 
As of March 2022, facilities are not permitted to prevent or close visitation. Strategies such as requiring visitors to wear masks and social distance, and encouraging vaccination of visitors and patients alike are best practices. The CDC and CMS also issued new guidance on September 23, 2022 related to COVID-19. For nursing homes, CMS made the mask recommendations for visitors variable based on the nursing home's county COVID-19 community transmission rate.  In addition, routine screening testing of asymptomatic staff is no longer recommended.
8. What should I do if employees don't clock in?
RS: It's really the same thing you should do about employees working during breaks. 
You really have to train them. You have to explain exactly why clocking in matters. And if they don't, apply that progressive discipline policy. Otherwise, you are just looking at violations if they turn around and say they're not getting paid for the time they work. If you set up a system where you're really tracking well, and you communicate well, you're going to avoid a lot of problems. 
It's a matter of communicating with your employees and treating them like part of a team, as opposed to just a cog in the machine. The clients I have who avoid problems are the ones who have administrations that treat their employees like people, listen to their issues, and proactively deal with them. That's when people start saying, hey, I'm part of the team, I'm gonna clock in, and I'm gonna listen to our training, because I know it's worth it. 
9. Do you have any tips about how a skilled nursing facility could change its operations during an outbreak?
TH: Based on the CMS and CDC guidance, facilities could insist that visitation take place in a resident's room, unless the roommate has some particular risk issue or isn't vaccinated. Masking, or more elaborate PPE, could also be required, as well as limiting certain activities. Certainly, residents who are positive should quarantine in their rooms. 
Visitors should not be allowed to wander around the facility. They should be encouraged to visit the person they are scheduled to visit and leave, minimizing contact with other people. 
I think there's also a lot of education to do. Facilities can talk to residents and visitors about the importance of masking and testing and vaccinations, but they can't require visitors to be vaccinated. It is an option to require testing as a condition of visitation, but in this case, the facility must provide a rapid test to visitors when they arrive, which would be expensive and difficult to coordinate.  
10. Can you review some of the basics of FMLA leave?
RS: Basically, people have a right to take time off for family and medical leaves without losing their positions or their group health insurance coverage. For example, you can take time off to care for a newborn baby or recover from a surgery.
Depending on your state, this may be paid or unpaid leave. Federal FMLA allows you to take time off to care for somebody in a medical situation for up to 12 weeks without losing your job. There are other protections associated with it as well, but that's the basics in a nutshell.
11. Can poor air quality be a skilled nursing compliance issue?
TH: Yes, there could be an air quality and circulation citation. There's actually a set of surveys that relate to life safety code compliance specifically. Those cover things such as fire safety, kitchen, dining, food safety, and how your building's constructed and maintained. So that's where this could come up. If there was a ventilation issue, the life safety code surveyors would cite it, as opposed to the regular surveyors who survey for quality of care. 
If a facility has a deficiency at a certain level, it may face penalties that are paid into a civil monetary penalty fund. Facilities could apply to receive assistance from these funds, and use that money to purchase portable fans and portable air cleaners with HEPA filters. For that kind of funding, there's a maximum of $3,000 a facility. However, applications were due on September 30, 2022. There may also be local and state-level grants that can help facilities obtain ventilation equipment.
12. What can facilities do to avoid disputes with employees?
RS: Foremost, facility management should have open and clear communication with staff. You need an accessible organizational chart so employees know where to take any issues they encounter. No single strategy has a greater impact on compliance and conflict resolution than communication.
Although many facilities handle settlements through their insurance, it may be a good idea to get into an arbitration program with your employees. That means that you have employees sign an agreement that any dispute resolution related to the workplace will be through arbitration, to the extent permitted by law. That can apply to anything from discrimination claims to whistleblower claims. 
Obviously, employees still have the right to go to the government. But for employers, it's a very valuable tool because it can eliminate appeals and juries. That can be a really strong weapon for a plaintiff's attorney to hold over the head of the facility. The employer pays all or the vast majority of the costs, and certainly pays any costs that would otherwise be incurred in connection with court. For complaints that are frivolous, an arbitration program can be a valuable deterrent. 
When I'm working with a client, I may have a mediation component in my arbitration program.  We can talk about the problem and try to resolve it before it goes to a full-blown litigation dispute.
13. Can you give a little context for how skilled nursing compliance violations are evaluated?
TH: There's a grid that covers the scope and severity of deficiencies. It goes from A to K, with A being the lowest level of violation. The scope and severity of the violation increase as you go up the grid. The severity levels are (1) no actual harm with potential for minimal harm; (2) no actual harm with a potential for more than minimal harm that is not immediate jeopardy; (3) actual harm that is not immediate jeopardy, and (4) immediate jeopardy to resident health or safety. 
The most serious citation is anything that places a resident or residents in immediate jeopardy. An immediate jeopardy citation, if not corrected, can result in losing Medicare and Medicaid funding and really significant penalties. We've seen hundreds of thousands of dollars in penalties, depending on the issue.
14. Why do you think behavioral health has become a greater concern in skilled nursing facilities?
TH: I think what's happening is a recognition that residents in skilled nursing facilities may need behavioral health care, too. They're not admitted for behavioral health care, but there's a growing emphasis on providing access to behavioral health services.
I spoke to someone recently who is dealing with a resident who was experiencing paranoid delusions that led her to keep calling the police. It's not just about dealing with those behaviors; it's also about trying to figure out what's leading to them and how to help. 
Another reason relates to residents with opioid use disorder. More and more people are taking medications such as buprenorphine and naloxone to treat opioid addiction. As people on those medications get older and need skilled nursing care, the facilities must educate staff to care for these residents. 
There have been several investigations and penalties under the Americans with Disabilities Act for denying admission to potential residents who are on maintenance medication for opioid use disorder. It's just going to be something that nursing homes will have to adapt to. It's clear now that they can't turn somebody down because they take Suboxone.
15. Is there any other advice you'd give to employers trying to avoid compliance issues in skilled nursing facilities?
RS: If I would emphasize any one thing that avoids legal complications in my litigation, it would be something as simple as communication. 
You've got to make sure that the staff—the CNAs, the RNs—know that if they're going to work overtime, they've got to communicate about it properly. 
You also need to have a strong overtime process and tracking system in place. That leads to better paperwork, and that leads to better tracking. And better tracking leads to the elimination of problems and litigation.
For over three decades, Terri Harris has practiced healthcare-related law, with an emphasis on skilled nursing facilities and other long-term care providers. She has aided employers with issues including Medicare and Medicaid reimbursement, certificate of need and facility licensure, telemedicine, confidentiality of medical information and HIPAA, medical staff and peer review, advance directives, professional discipline and licensure, risk management, contracting, and operational policies. Today she uses her knowledge of federal skilled nursing compliance issues to work with long-term care providers in multiple states.
Richard Scharlat is an experienced trial lawyer and member of the Legal Committee of the American Health Care Association/National Center for Assisted Living (AHCA/NCAL), the nation's largest association of long-term and post-acute care providers. He has over 20 years of experience offering counsel and defense to management on issues including trade secrets, discrimination claims, sexual harassment, employee poaching/raiding, employment contract negotiations, executive compensation, restrictive covenants, and unfair competition matters.
Manage Healthcare Staffing With Apploi
With the right tools, you can get ahead of staffing and compliance issues. Prevent short-staffing with automated hiring workflows, and avoid privacy and work-readiness complications with Apploi's secure workforce management platform. 
Interested in learning more about how you can recruit, hire, and onboard healthcare staff quickly? Contact us today for a free demo of our end-to-end talent management solution
This article is intended for general information purposes only. It does not constitute legal advice. The reader should consult with knowledgeable legal counsel to determine how applicable laws apply to specific facts and situations. This article is based on the most current information at the time it was written. Since it is possible that the laws or other circumstances may have changed since publication, please contact the author to discuss any action you may be considering as a result of reading this article.